Director:Darion Marshall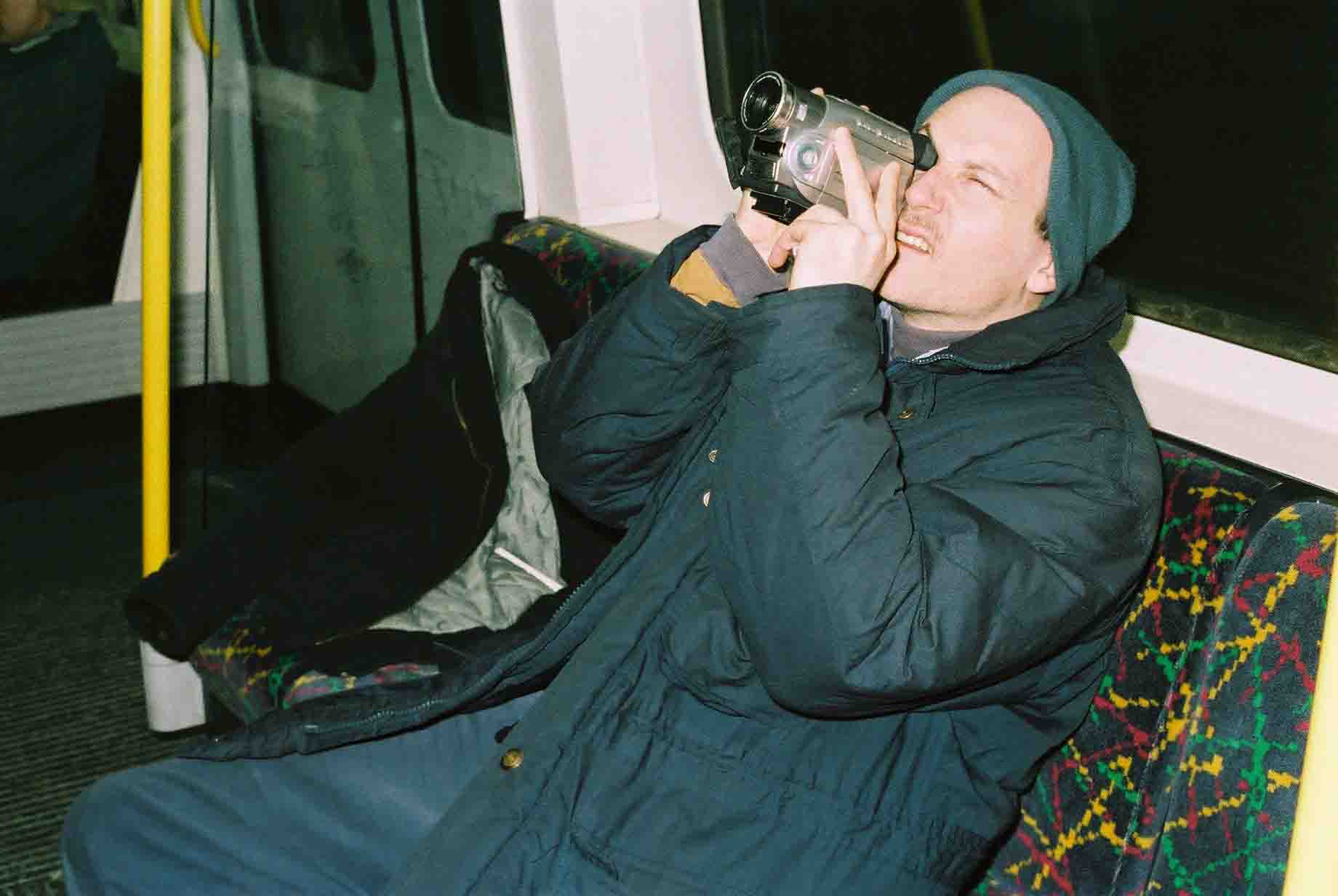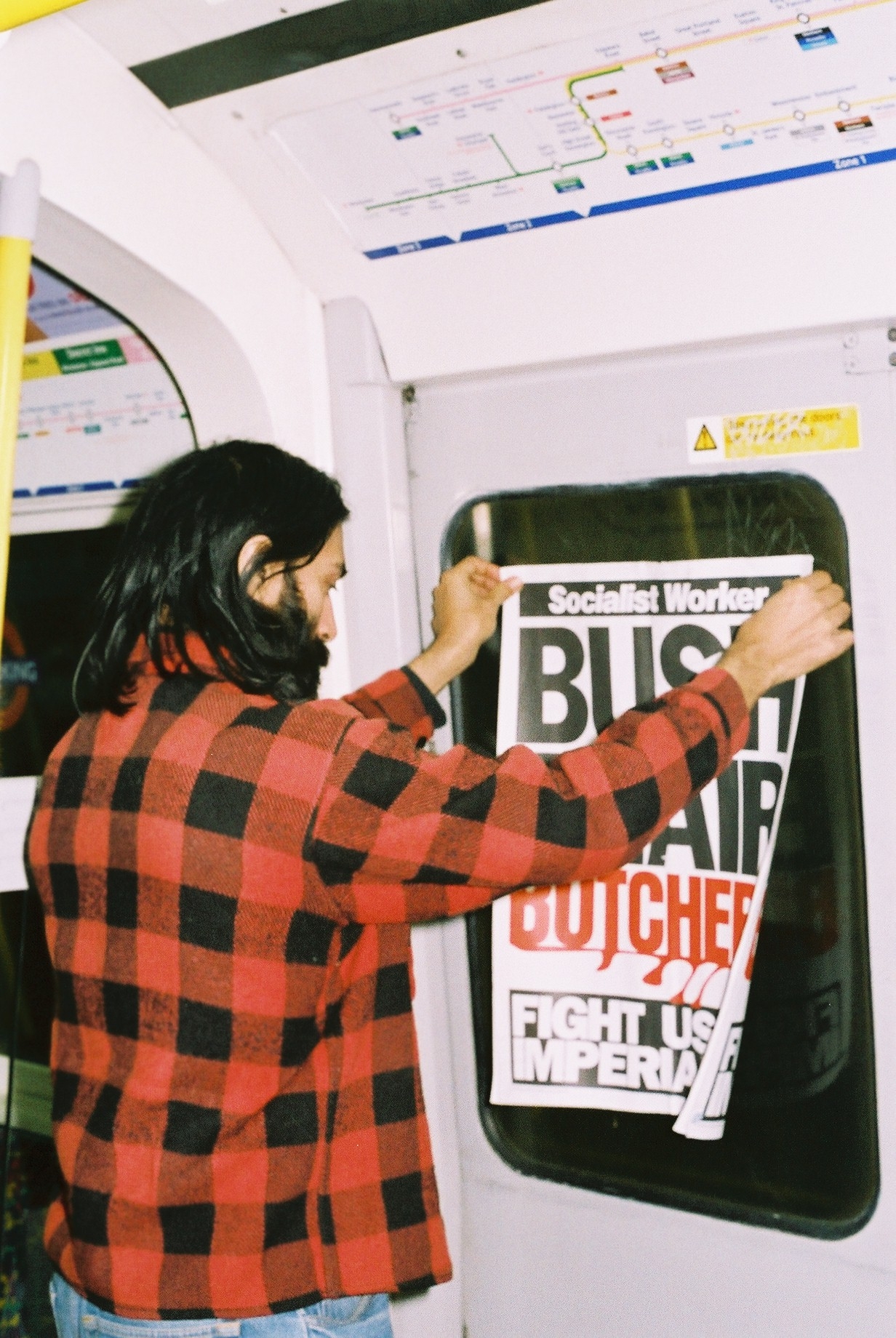 Message: Vinod Mahindru in a
scene from "Protest".
TRAIN OF THOUGHT: Vinod Mahindru
CINEMA USHER IS A BIG SCREEN SUCCESS
His own film wins top award
EXCLUSIVE
By Graham Young
Mail Film Editor
A low budget anti-war film shot on the London Underground by a team of Asian Brummies and Aussie film maker Darion Marshall, has just scooped a European film award. 'Protest', which is based on a real life incident aboard a Birmingham to London express train, walked off with The Special Prize title at the Malescorto 6th International Film Festival in Italy 2005. The writer and star of the film is Vinod Mahindru, from Quinton, who is also a part-time usher at the Cineworld (formerly UGC) cinema in Broad Street.
The Birmingham-born Punjabi Hindu had the idea for the story when he became the centre of a dispute on a train from Birmingham to London two years ago.
Two passengers objected when he put an anti-war poster on a carriage window. A rail inspector and security guards then tried to throw him off the train at Coventry but other passengers stood up in his defence and he was allowed to continue his journey.
Darion shot the 12 minute film on the Tube eight months ago and finished copies are now being sent to Tony Blair, US President George Bush, actor Sean Penn and Hollywood film director Oliver Stone.
Written in the wake of the Allies declaring war on Iraq over issues of weapons of mass destruction, the DVD's cover quotes Hitler's saying: "The bigger the lie, the more people will believe it."
Vinod said: " When people stood up for me on that train I was really chuffed to see the human spirit shine through like that."
Co-Producer Robin Dutta, a British-born Bengali Hindu from Selly Oak, said: "The whole point of the film is that it highlights people's misconceptions about who might be next to you.All the way through the film, the viewer thinks that Vinod's bearded, long haired character is dangerous.Based on what really once did happen to Vinod, he then ends up in a dispute with two other passengers.But when he's about to be thrown off the train by police, other passengers stand up for him and collectively say: 'It's not not his fault.' The idea is to show that protests do work."
Looking at the film following the recent London bombings, Robin added: "The media has been portraying the suicide bombers as 'normal guys'. But they can't be normal, because what that means is that if people like me and Vinod are normal guys, which we are, then we could also be suicide bombers."
Protest was shot on the Hammersmith line around Shepherd's Bush, with the crew and actors travelling backwards and forwards.Protest was made by Marshall Mahindru Films, set up by Vinod and director Darion Marshall.
Page 12 EVENING MAIL NEWS Wednesday, August 17th, 2005.